We run talks, workshops, courses, house parties, festivals and experiences to cultivate more meaningful connection with ourselves and everyone in our lives from friends to partners to family to others.
Winter Party 15 Dec 2019
Annual end of year celebration for the Togetherness Community, an alcohol free party with connection and playfulness at its core 🎅🏽

Whether you have been before or you are new to Togetherness you are welcome!

Meet the Togetherness community, connect with like minded people, play, create, move, laugh.
What We Promise
We promise to take your mind and body on a journey from the playful to the profound. To help you build more alive, authentic and meaningful relationships.
We promise to create experiences where you can connect beyond identities, labels and beliefs. Where you can witness others and yourself, as you are. Raw and unapologetic.
We're committed to creating an atmosphere of permission and exploration. To respect your wholeness and sovereignty. To allow you to make your own meaning of the experience, without our intervention, without any expectations.

At House of Togetherness, there are no shoulds or musts - only the permission to be yourself.
"It was down to earth and enjoyable. Brilliant evening, I will be back for more"
Sarah Gilliam, Tech Entrepreneur
"You created such an atmosphere of safety, I was at ease the whole evening and left feeling delighted"
"I felt so welcomed, we arrived as strangers and left as friends"
Sanjay Patel, Financial Advisor
"The quality of every experience I have attended with you has been outstanding"
Samuel Baker, Graphic Designer
"My partner and I left with many useful techniques to practice which bring us closer together"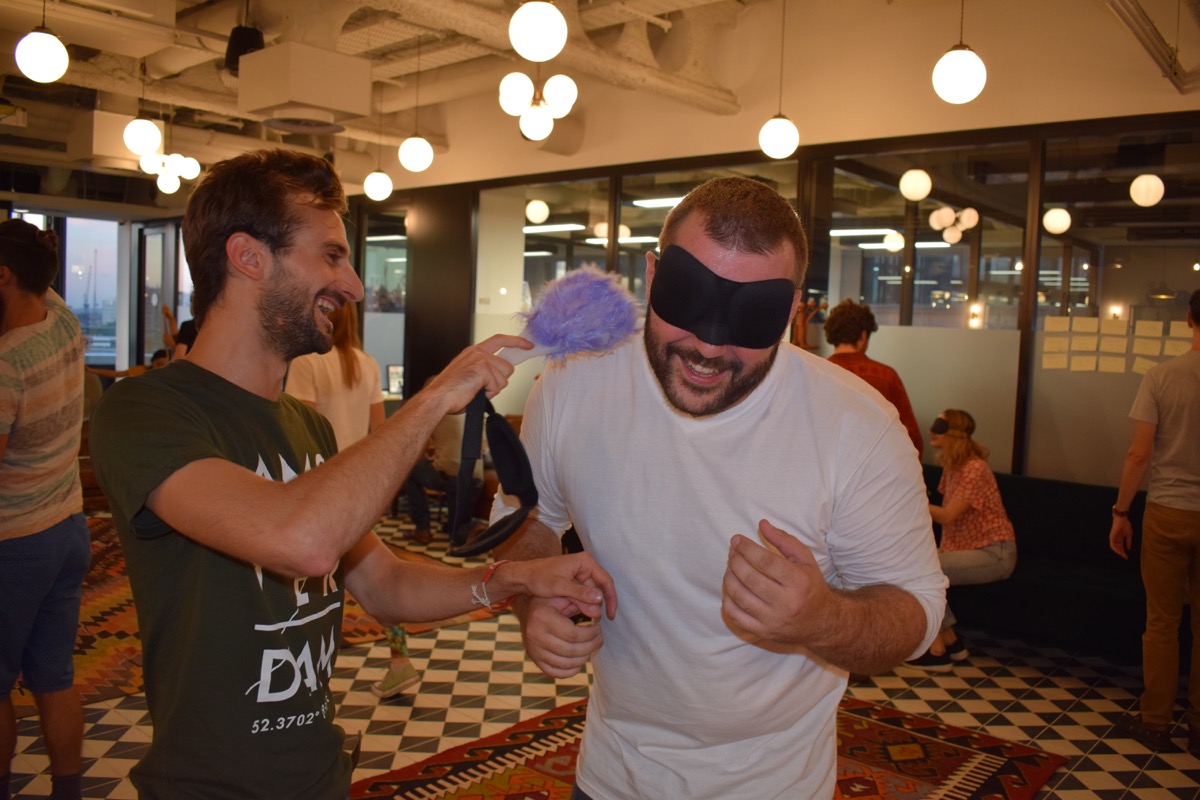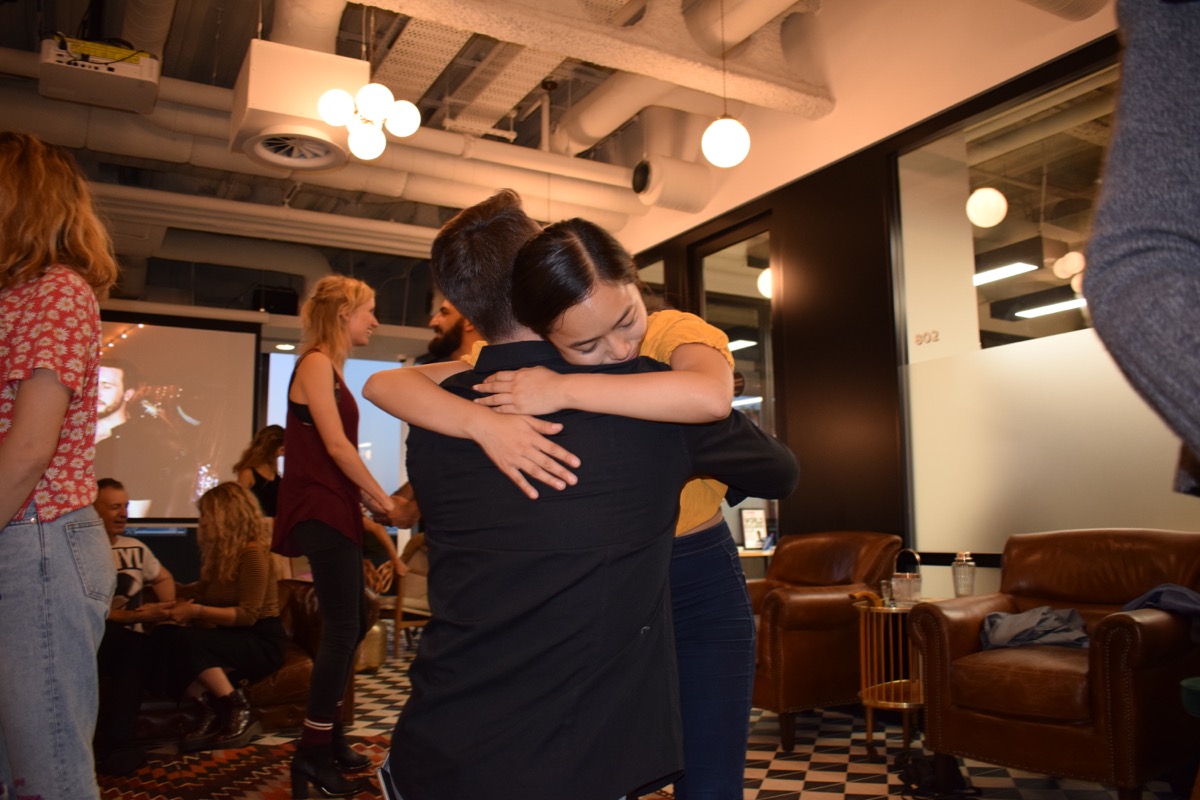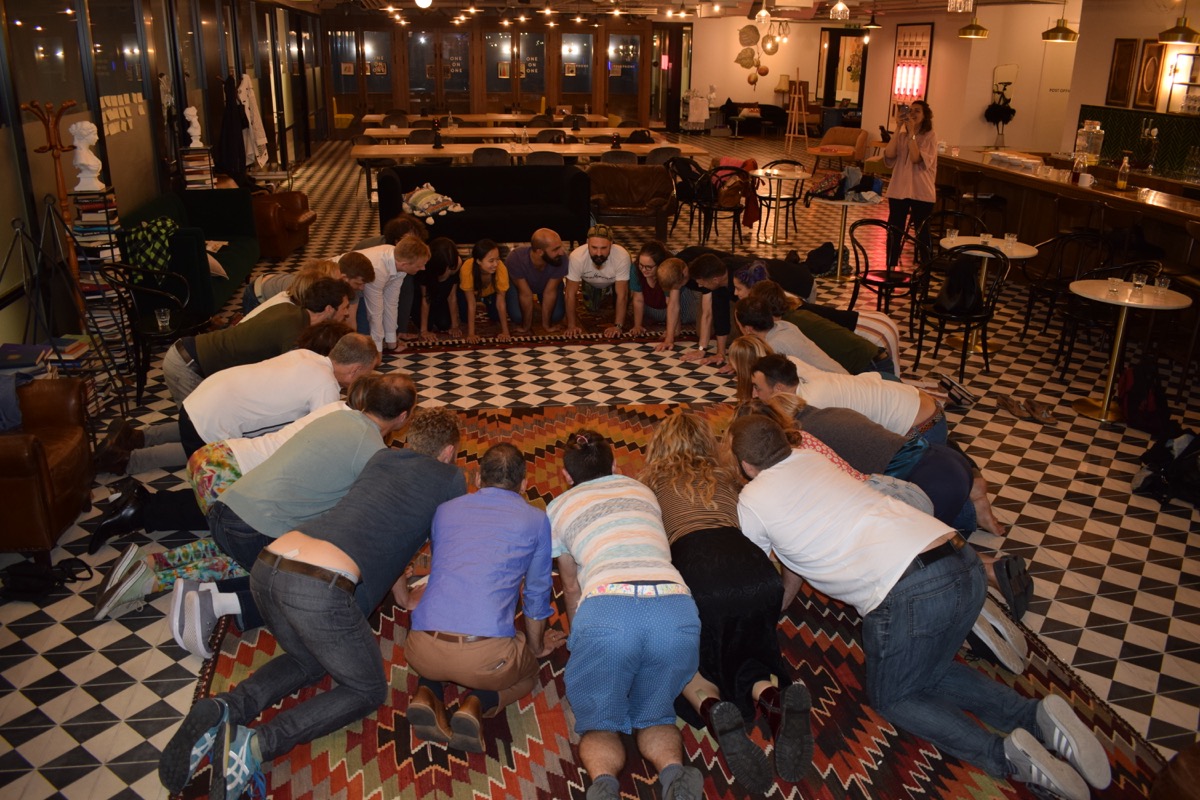 Hire The House
All our live experiences take place at our home in the heart of Covent Garden (until the early autumn). It is fully kitted out with 2 studios, 3 treatment rooms, chairs, tables, cushions, foam flooring tiles, yoga matts and changing rooms complete with showers and lockers. The house is available to hire for treatments, urban retreats, talks, workshops, experiences and trainings.
Would you like to bring some connection to your event / workplace / conference / organisation?
Talk to us
We are experts at bringing things to life, breaking down barriers and cultivating meaningful contact. Find out how we can help you