Four Pillars of Freedom with Adah Parris
What does it mean to be free? What could that feel like? How do you get there?
Writer James Baldwin once said
"Freedom is not something that anybody can be given. Freedom is something people take, and people are as free as they want to be"
In this self-reflective session you will explore what that really means for you, by examining four pillars of freedom.
Self expression
to match your internal beliefs with your external story, to be unapologetically yourself, to be more human in this increasingly digital and "always on" world of distractions.
Cultural freedom
to reflect on the labels, your roles, behaviours and responsibilities within the systems, structures, cultures we find or choose to immerse ourselves in.
Economic freedom
to nurture your passions and impact that you want to have in the world through the way you money.
Social freedom
How to truly "find the others" to create transformational relationships communities in states of flow?
This introductory session will help you start to create a blueprint to be as free as you want to be. At the end you will make a plan to do one thing for 30 days that helps you connect with yourself and remind you that intimacy starts with you.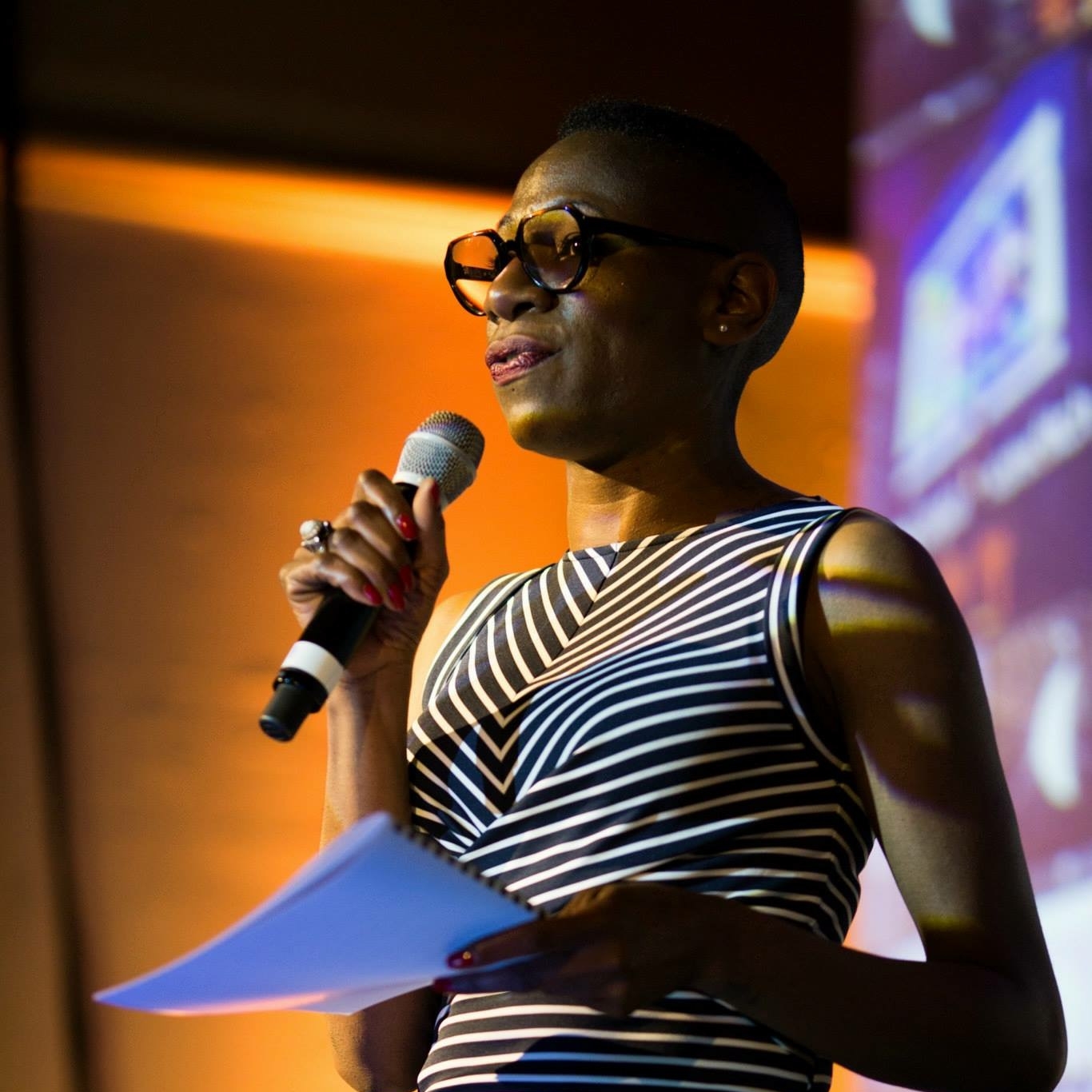 Futurist, Consultant, Public Speaker & Coach
Adah Parris believes that to create an ethical culture of innovation you first need to turn those 'doing' the innovating into philosophers of life, society and humanity.
Adah is fascinated by people, patterns, and stories. As a futurist, consultant, public speaker and coach, she has over 20 years experience in creating transformational change and people-centred immersive ecosystems.
She believes that innovation should be systemic across a business and in order to create an ethical culture of innovation, you first need to turn those 'doing' the innovating into philosophers of life, society and humanity.
Adah works with clients in three ways through strategic consulting, public speaking and transformational coaching.
In her spare time, she's a Milliner and an Artist who creates wearable art and immersive multi-sensory environments.
Last few tickets for Togetherness London here
Some of her recent notable achievements include
2018
Board Advisor: CyborgNest
Panel Facilitator: Making Conference London
Board Member and Trustee: The Collective Foundation
Judge: British Interactive Media (BIMA) Advance Award for Startup of the Year Jury
Host: Our Lives + Tech: Nominet Trust Podcast Series
Ambassador and workshop facilitator: #IamRemarkable Global Initiative
Strategic Board Advisor: Digitaltown
2017
Host: Nominet Trust NT100i5: Transforming Lives with Tech: A Global Conversation Report Launch Event
Keynote: Google for Nonprofits UK Annual Summit
Host: DigitasLBi UK NewFront Make the Internet Great Again
Keynote: Pirate Summit
Speaker: D&AD Festival
Speaker: RocketSpace London Innovation Summit
Find out more about Adah here
www.adahparris.com
We are thrilled to have Adah whose personal insight is vast and accolades are numerous! This session is taking place at Togetherness London on 17 June. More info on the event here.